Suppresses in seconds
Firefly's Quick Suppression System is designed to detect and extinguish flames at the earliest stages of an outbreak. It protects critical machinery and high-risk areas from fire, by responding rapidly, using Firefly's own high-performance flame detectors and water mist system.
Water mist system rapidly deployed
Firefly's low pressure, water mist suppression system provides excellent fire suppression capability with just a small amount of water. The response time is very quick, normally as little as 1-3 seconds. Even shorter response time can be achieved for special applications.
Increased response time equals increased cost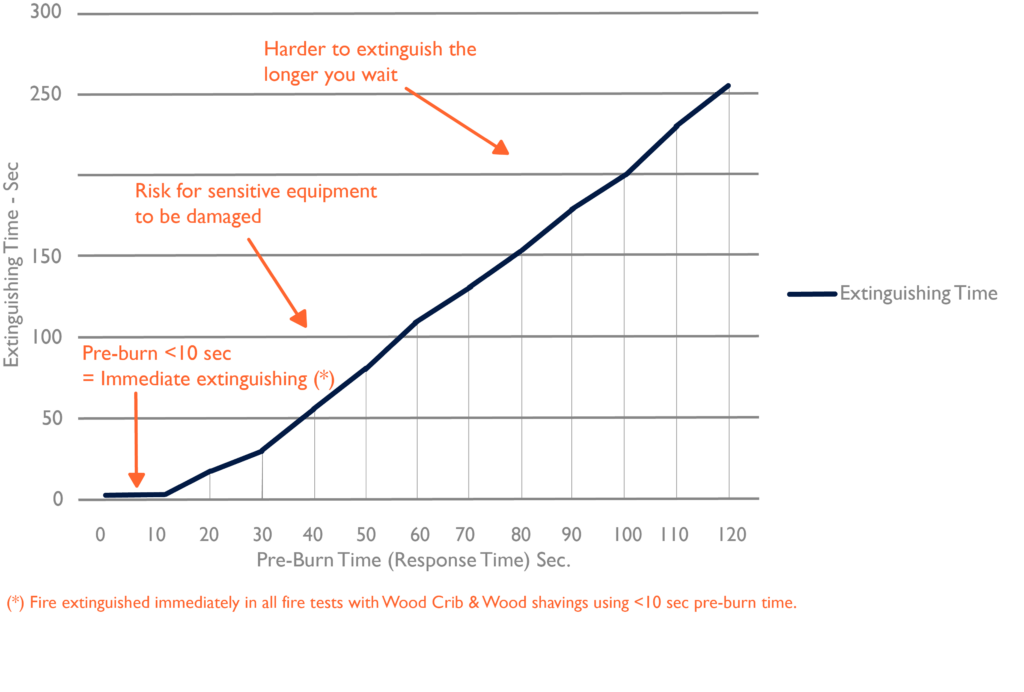 Protection for all open areas and critical machinery
Firefly's Quick Suppression System is used to protect critical machinery, such as tissue and converting lines, IR dryers in paper machines, woodworking machinery, shredders, conveyors, transformers and turbines, as well as open spaces such as loading and unloading areas. Basically, any open area where an elevated risk of fire exists, or where a fire could potentially have severe business impact.
Approved for rapid fire suppression
The Quick Suppression System from Firefly is the fastest way to target a fire outbreak in an open area. Firefly's system is the first quick suppression system in the world to have been tested for third-party approval. The test was carried out by DFL, an ISO/IEC 17025 certified test facility.