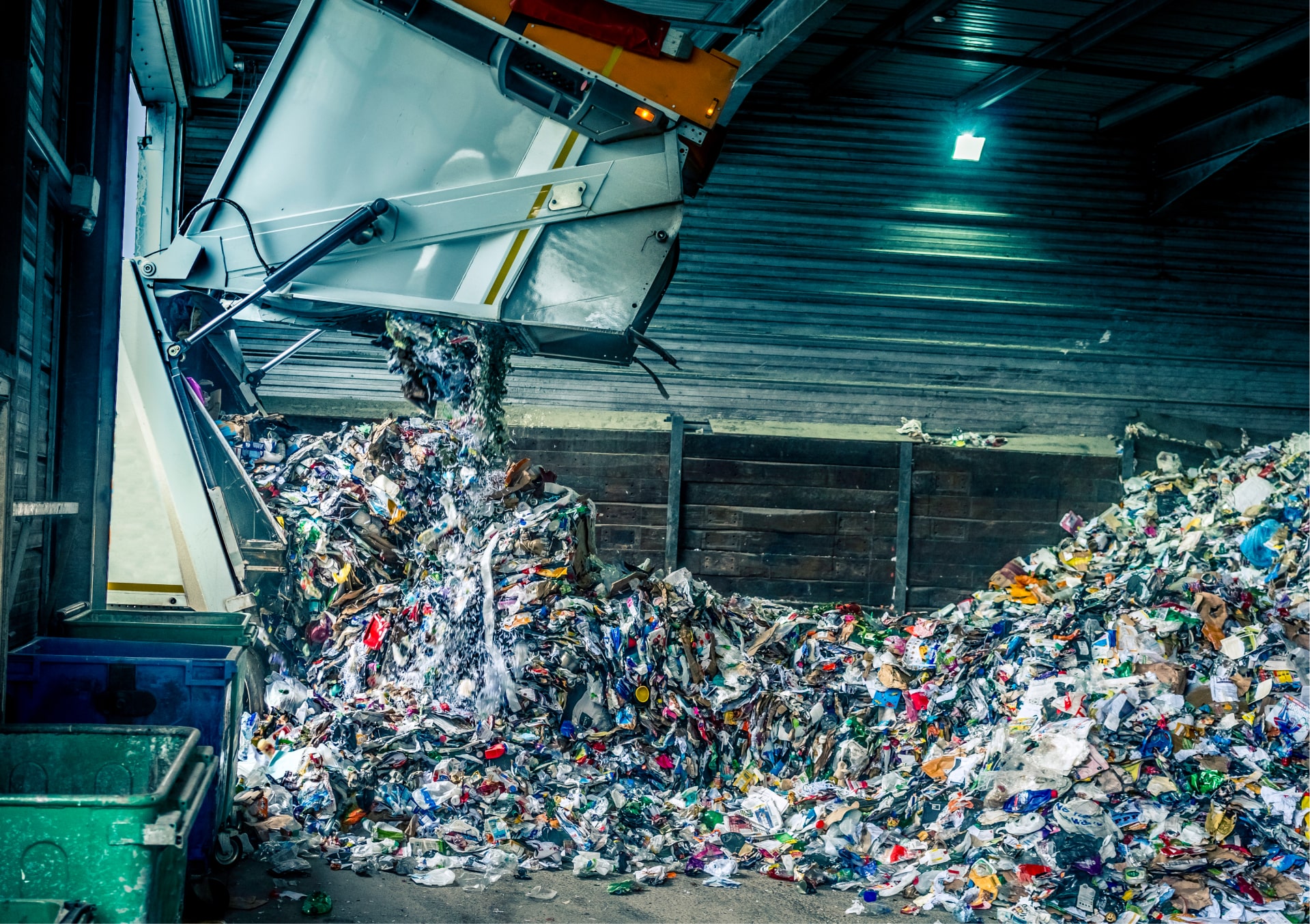 Fire protection for the recycling industry
Safe crushing and shredding of materials
Recycling facilities have several processes with elevated risk of fire. When material is crushed, the surface area of particles increases and the material may become highly combustible. Some materials in the recyclate flow are highly flammable already in their original state, for instance paper and wood. Even domestic refuse can easily catch fire. Fires due to discarded lithium-ion batteries are of particular concern. The number of such incidents has risen rapidly in recent years.
89%
of fires at waste management facilities are caused by lithium-ion batteries
350%
estimated growth of lithium ion battery market by 2030.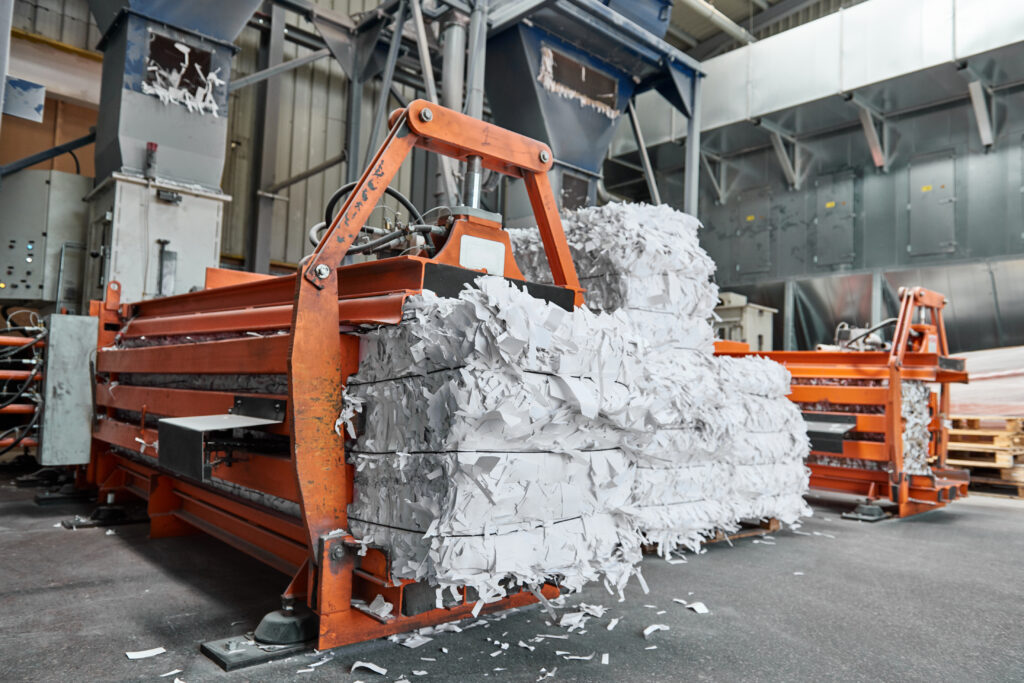 Several risks threaten recycling process
Fire inside a piece of machinery, such as a shredder, can be due to several reasons, for instance friction, bearing failure or foreign objects in the process. It can spread rapidly.
While fires are often caused by friction or mechanical failure, the number of fires at recycling plants caused by discarded lithium-ion batteries has risen rapidly in recent years – the number of such incidents has increased 30 times over seven years, according to the United States Environmental Protection Agency. A staggering 89% of fires at waste management facilities are caused by lithium-ion batteries, according to the agency.
Lithium-ion battery incidents rising rapidly
The problem with fires caused by discarded lithium-ion batteries will only get worse – the lithium ion battery market is set to grow more than 350% by 2030.
Fires caused by lithium-ion batteries are very difficult to extinguish. A broken lithium-ion battery can cause temperatures of more than 500° C. Dousing the fire with water will not help – the chemical reaction will continue until the material is expended. Instead, mechanical separation is the best course of action.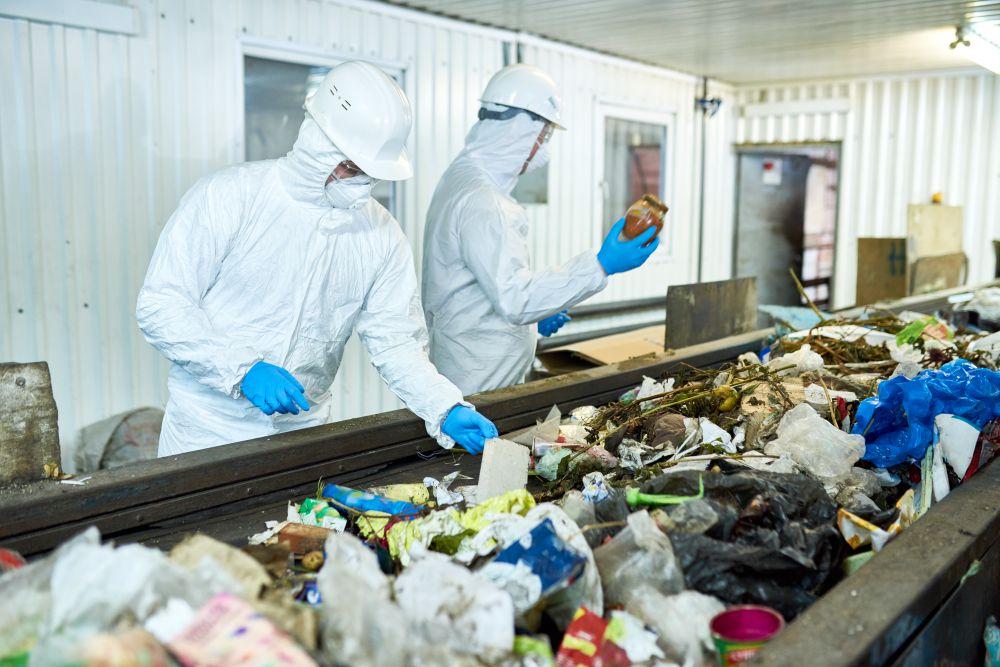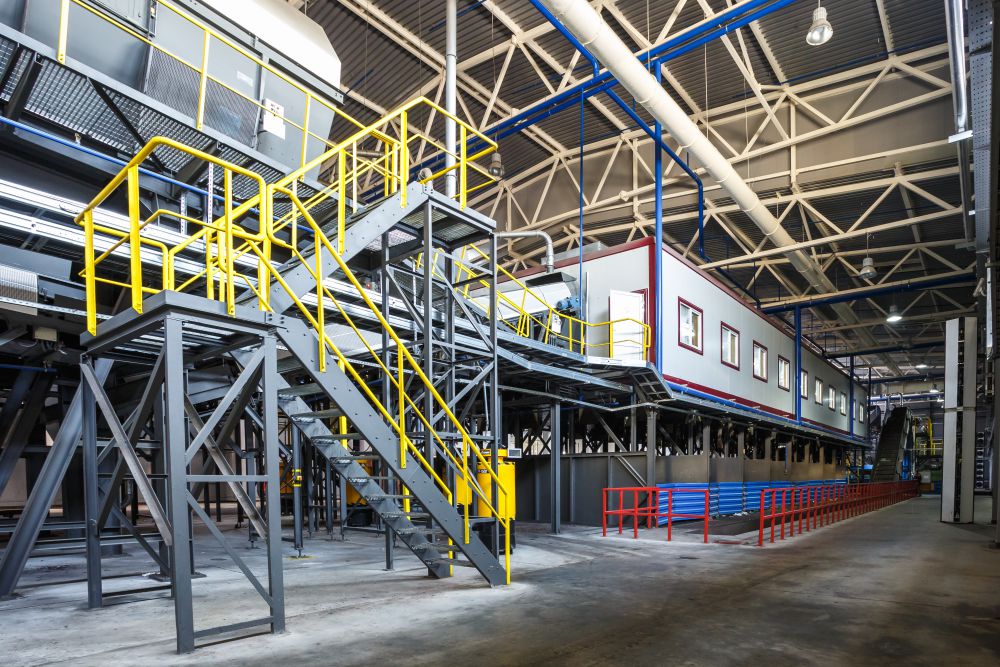 Preventing recycling plant fire
Firefly's tailor-made solutions detect and extinguish fires in recycling machinery in the shortest time possible. The system consists of three main integrated functions – detection, extinguishing and control.
Shredders are particularly susceptible to fire. To mitigate this risk, recycling plants need to deploy a fast acting fire protection system that can withstand the arduous conditions in and around a shredder.
Spark detectors installed close to the process flow identify hot particles within milliseconds. Powerful extinguishing nozzles penetrate and cover the entire material flow with water, in the event that hot particles are identified.
Open areas such as conveyor belts are scanned by rugged, fast acting flame detectors designed to withstand tough industrial environments. Water mist suppression provides effective fire mitigation in these areas.
A unified control system gives an overview of all protected zones.
Machinery in the recycling industry is particularly susceptible to fire due to the processes in the industry, combined with unpredictable quality of the waste stream. Machinery downtime can cause problematic backlog in the waste handling process.
Firefly provides solutions to quickly identify potential sources of ignition and extinguish these rapidly, or remove them from the waste stream. Pre-designed, packaged solutions are available for shredders, conveyors and sludge dryers. All installations are customized to the particular requirements at the site.
Custom solutions for the recycling industry
Firefly ShredderGuard™
Frequent fires in shredders often result in production downtime and loss of revenue. A fire in a shredder can spread very quickly. Therefore, Firefly has developed Firefly ShredderGuard™, a Quick Suppression System that can withstand the tough conditions in and around a shredder. The main focus of the Firefly ShredderGuard™ solution is to detect and extinguish a fire in a shredder as quickly as possible. This is why a Firefly safety system always consists of three main integrated functionalities: detection, extinguishing and control. By integrating different techniques (flame detection, True IR-detection, full-cone water spray extinguishing and water mist suppression) into one solution, Firefly provides optimal safety for the protection of shredders.
Key benefits
Quick System Response Time
Minimum Water Usage
Third Party Approved System
Precision Detection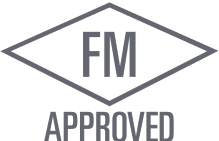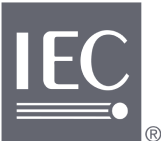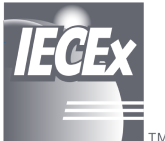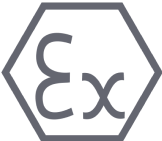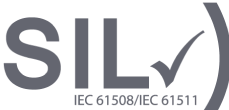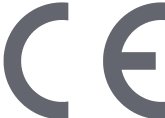 Safe and certified for your industry. Read more about our certifications and approvals here.
Unique Fire Protection Solutions for the recycling industry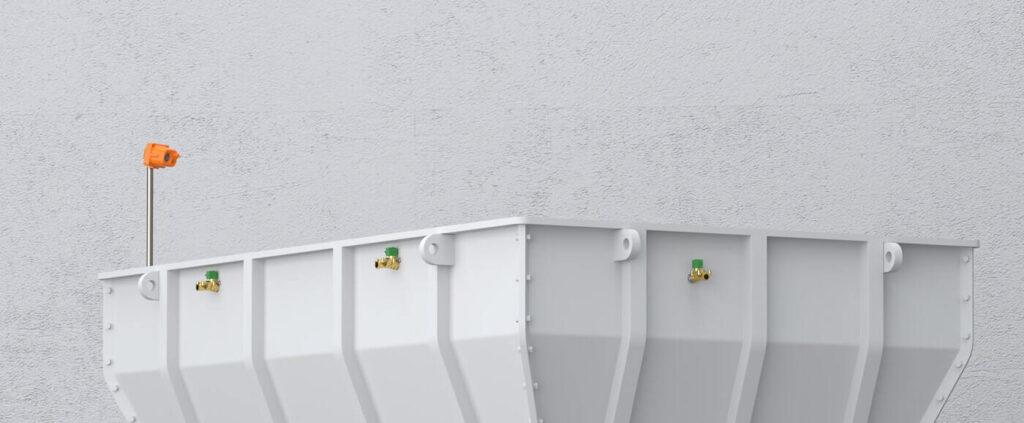 ULTRA QUICK SYSTEM RESPONSE TIME
The Quick Suppression System, which is part of our protection solution for shredders, operates with high performance flame detectors for extremely quick detection. The efficient water mist system has remarkable suppression capabilities which reduce damages on machinery.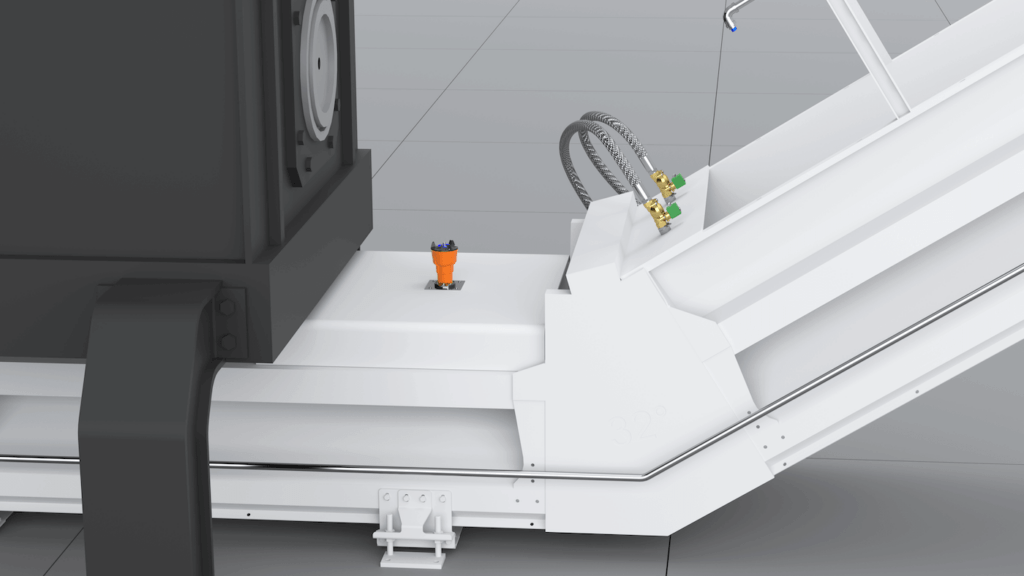 PRECISION DETECTION
The True IR Spark detectors enable Precision Detection of ALL types of ignition sources such as hot black particles, glowing embers and sparks. The detectors are insensitive to daylight. Systems are also equipped with Multi-Channel flame detectors, using advanced algorithms for Precision Detection of flames with high immunity to false positives.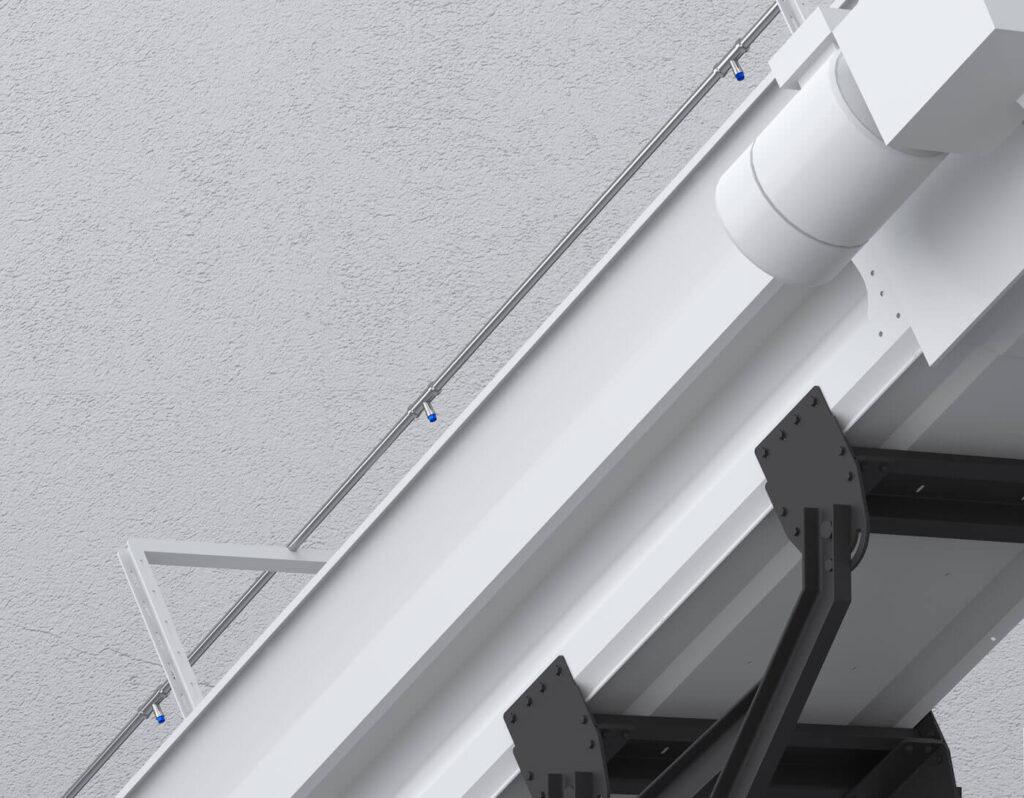 EXCELLENT SUPPRESSION CAPABILITIES
The Water Mist System with fire-tested and verified extinguishing capabilities utilizes very small amounts of water resulting in less impact on machinery, minimized production loss and down time.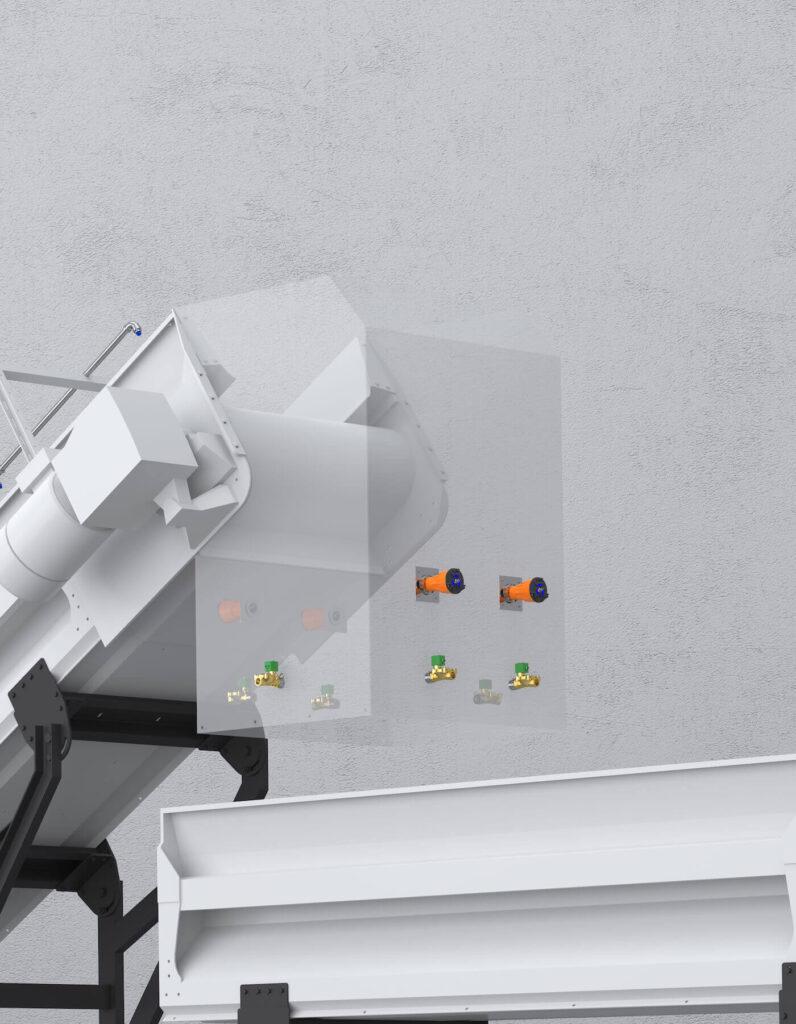 FULL-CONE WATER SPRAY EXTINGUISHING
Powerful extinguishing with a unique nozzle design and placement aimed to penetrate and cover the entire material flow. Activated within milliseconds after detection.
Downloads
Firefly Spark Detection System
Firefly Quick Suppression System
Keeping industry leaders safe
KONSTANTIN ČERNYCH
Project Manager
Grigeo
"The installation of the Firefly systems has brought safety to the operators. Before, we had to be very observant and we knew that our reaction was crucial for the handling of incidents. Now we can rely on the Firefly Fire Protection System."
NICOLAS AL HOUAYEK
Corporate manager
Acme corp
"Firefly has been on our side since day one, we have worked with their team during the project definition to get the best ratio between risk management and CAPEX optimization. Firefly keeps our people safe while we concentrate on improving our performance standards in the alternative fuel industry."
LEENDERT-JAN VAN DER HOUT
Project Engineer
Cérélia
"With the Firefly System an early detection of hot particles leads to immediate extinguishing and prevents the build up of a fire. Since the system was installed, Cérélia has had numerous detections but no fires."